Christmas time is one of my favourite times of the year because I am never one to turn down free gifts, but it is also a time celebrated by both Klaus and Caroline. The following will be a list of gifts you can get (last minute like all of my Christmas shopping that I haven't started) for a Klaroline shipper otherwise known as the Klaroline Christmas Wish List:
A horse/pony- How could this gift ever go wrong?
Bottles upon bottles of champagne
A heartfelt drawing and or painting
A dress that can be described as Queen of Monaco hot
Any type of alcoholic drink (As long as its sanitary)
Surprise road trip to New Orleans
A time travelling device to stop by the 20's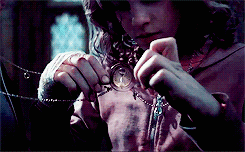 Plane tickets to Rome, Paris or Tokyo
A new shirt or buttons at the very least
Or alternately check out some Klaroline Merchandise that you can buy online at Redbubble, Cafe Press
I hope you all have a Merry Christmas and Happy Holidays! But always remember that under no circumstances for Christmas will you buy a Klaroline Shipper a Mystic Falls snow globe (especially not for secret santa).
Enjoyed this article? Check out similar articles: