Hey there, Klaroliners! I hope you've all had a fantastic July and that your August will be even better. I'm sure you've all heard the news about Caroline's upcoming appearance in the new season of The Originals and the possibility of a recurring role! The wait for "How ever long it takes" may be coming to a close sooner than we think! So come celebrate the much higher probability of Klaroline endgame by voting on the next fanfiction Update of the Month!
Before that though, we'll be sharing this month's winner!
The votes have been counted, making the winner for this months Update of the Month…
Possession by maevelin!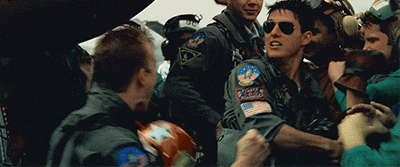 Congratulations on your win! We and the readers hope to see more updates from you in the future!
On to the selections from the month of July! Here are the choices:
A fairly new addition to the Klaroline fanfic fandom, the second chapter of this work focuses on Caroline's confusion on why Klaus would choose Tyler to be one of is Hybrid lackeys over her. Not to complain about not being sired against her will, or un-dead for that matter, but she's been a wolf much longer than her boyfriend. But Klaus' motive may not be what they seem.
2. Damaged Love by xKlaroStylesx
Picking up in the DC Comics AU where Caroline takes the place of Harley Quinn and Klaus, The Joker himself, Caroline wakes up the next morning to an empty bed. They sort through their feelings after she gets the wrong idea when seeing him feed on a strange girl, promptly followed by smutty goodness. Things get serious when Klaus gets news that Mikael's in town, and it seems that his nefarious plotting includes an certain detective that wants Klaus gone.
3. One of Us Has to See Sense by laxit21
Caroline's been called to the Bayou, and finds Kai and Enzo surrounded by wolves. Angry wolves with broken rings. It seems someone has managed to disenchant the rings that keep them from transforming, and is tasked with finding the reason. It's going to take a talk with a long dead witch to find out.
4. Family Game Night by Wreckless-Righter
In this latest installment, the name of the game is Operation. Queue the argument amount the game pieces and what they mean -"Men do not walk around with apples lodged in their throats.", bets on when Rebekah will storm off and some not-so-subtle nor 'accidental' sabotage. Let the surgeries commence!
5. Raven by Anaelle-KLAROLINE
It's been a couple days and Caroline is back home from the hospital. She'd been scared when she broke things off with Klaus, but after almost losing her life and being reminded of what she lost when Raven died, Caroline also knows that with all the people surrounding her, things aren't as bleak as they once seemed. She is happy to have survived. Perhaps it's time to let herself live too.
[socialpoll id="2453216″]
Be sure to cast your vote and check back next month for the winner of August's Update of the Month!
Enjoy!